OUVERT POUR LE DÉJEUNER ET LE DÎNER DU JEUDI AU LUNDI
Restaurant Chapters
à Montolieu
Open for Lunch and Dinner Thursday to Monday
C'est officiel, nos portes sont enfin ouvertes ! Chapters est le nom que nous avons soigneusement choisi pour notre nouveau restaurant à Montolieu. Retrouvez-nous au 5 Rue de la Mairie, à 2 min à pied du parking de l'école ou de l'église.
It's official, our doors are finally open! Chapters is the name we have carefully chosen for our restaurant in Montolieu. You can find us at 5 Rue de la Mairie, a 2 min walk from the parking by the school or by the church.
Nous accueillons un total de 30 couverts dans notre nouveau restaurant à Montolieu. Les réservations sont recommandées et Roisín et Sébastien vous accueilleront avec le sourire. Nous attendons avec impatience votre visite.
We can welcome a total of 30 guests in our new restaurant in Montolieu. Reservations are recommended and Roisín and Sebastien will welcome you with a smile. We look forward to your visit.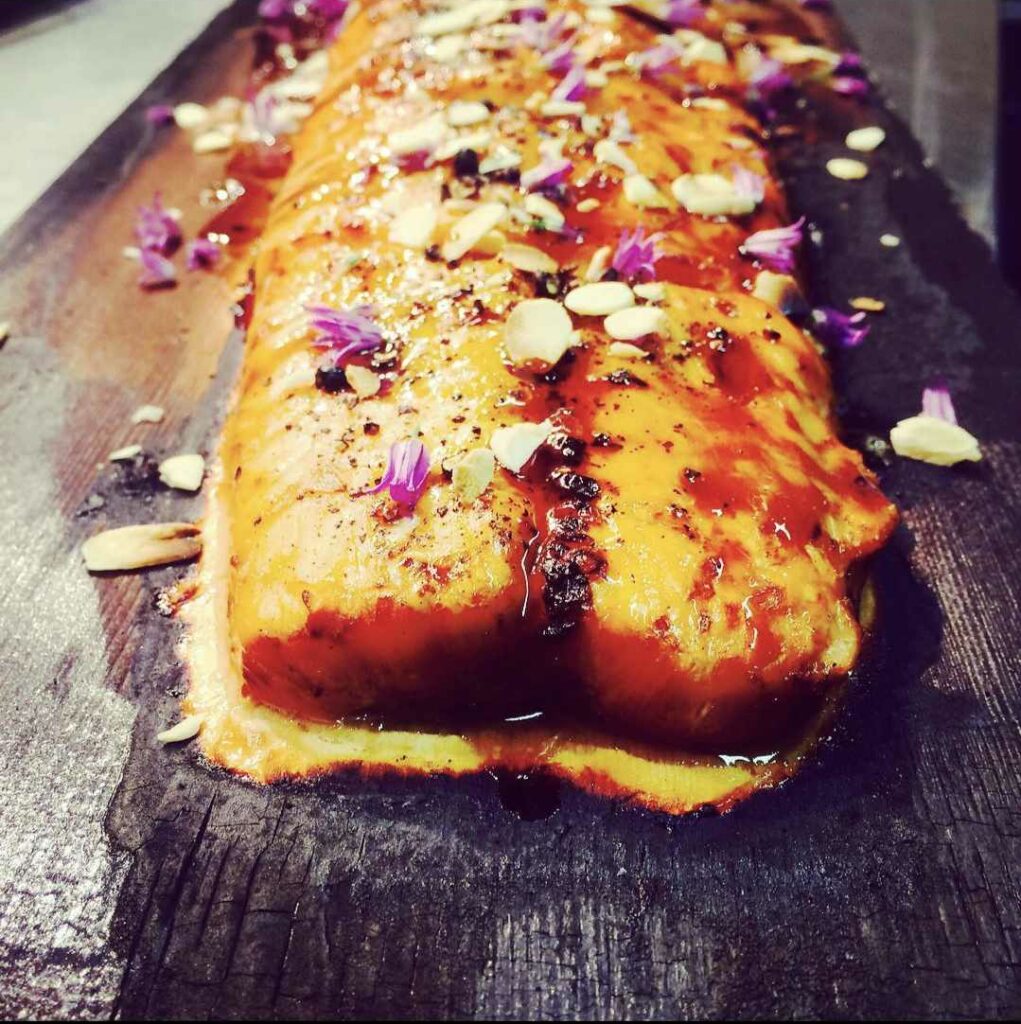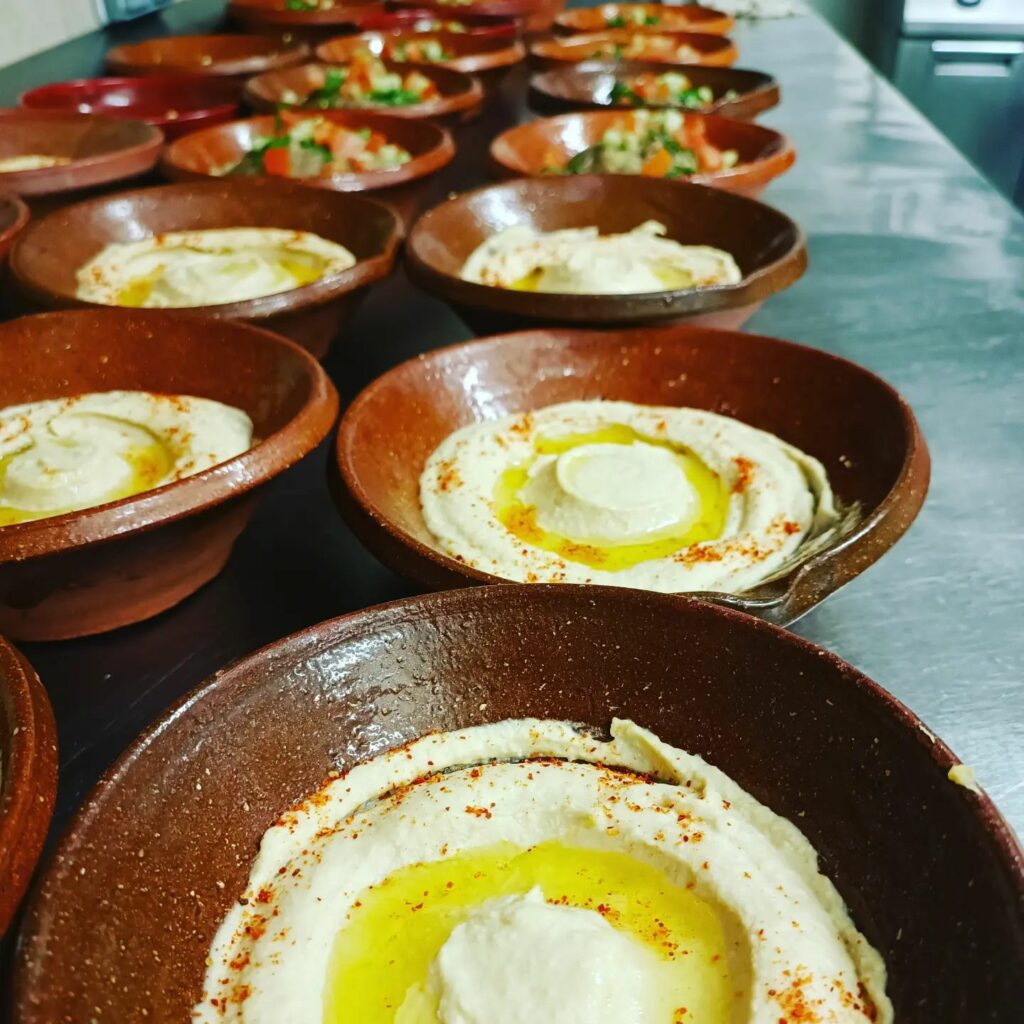 Nos Partenaires et Fournisseurs
Nous travaillons avec une fantastique sélection de partenaires et de fournisseurs locaux pour vous offrir de tout, des merveilleux vins locaux aux fromages savoureux !
We work with a fantastic selection of local suppliers to bring you everything from wonderful local wines to flavourful cheeses!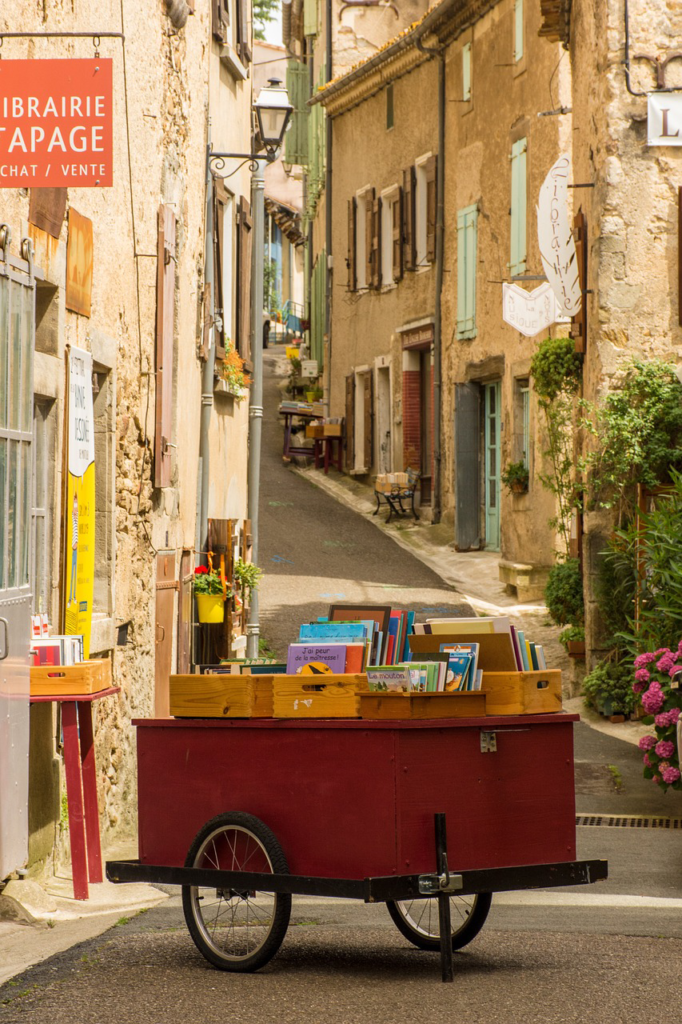 Faites une pause dans le magnifique village du livre de Montolieu. Profitez des rues pittoresques et paisibles où vous trouverez nos Restaurant Chapters dans la charmante rue piétonne de la Mairie, en plein centre du village.
Take a pause in the beautiful book village of Montolieu. Enjoy the quaint and peaceful streets where you will find our Restaurant Chapters on the charming pedestrianised Rue de la Mairie, right in the center of the village.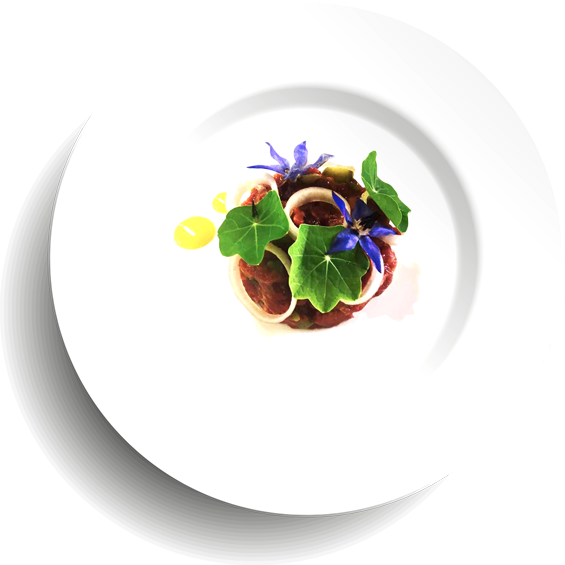 Nos menu change avec les saisons et peuvent changer quotidiennement selon arrivage.
Our menu changes with the seasons and can change daily depending on availability.
Sébastien Geber et son épouse Roisín dans leur nouveau restaurant "Chapters" à Montolieu.
Sebastien Geber and his wife Roisín at their new restaurant "Chapters" in Montolieu.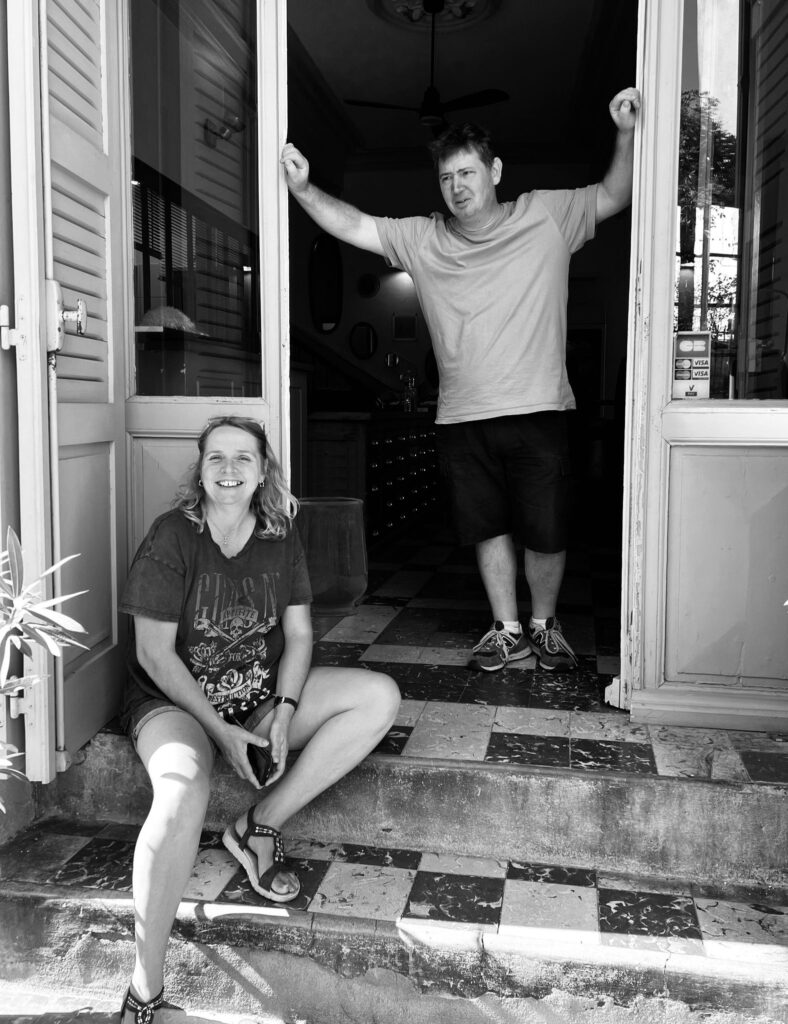 Nous vous recommandons de faire une réservation. Nous parlons français et anglais.
We recommend making a reservation. We speak French and English.
Reservations SUR TELEPHONE